TRUCK INFO
A food truck is a self-contained truck or a trailer equipped with facilities for cooking and selling food. A food truck is not a grill unloaded off of a pickup or a table out of the trunk of a car. Sorry, Charlie.
In honor of our local Erie County food truck vendors, we are running an Erie County Food Truck Registration special for the final registration week. 

ALL ERIE COUNTY FOOD TRUCKS 

will be charged a flat entrance fee of $250,

NO PERCENTAGE OF SALES WILL BE COLLECTED

, and vendors will run their own bank this year.  

ERIE FOOD TRUCK FESTIVAL

will also provide access to a Gator to run food in and out of the festival,

PROVIDE ALL POWER

through

ZERO FOSSIL

(15 minutes of clean up power), and a

REFRIGERATOR TRUCK

to store supplies.
Below you will find more info, the application and the rules regarding the festival.
Erie County Licensed Food
Truck Pre-Registration
Period Opens
March 2, 2020
Regional Food Truck
Registration Open
March 17, 2020
Food Truck
Application Deadline
March 28, 2019
Vendor Acceptance
Notification
April 2, 2020
Regional food truck
(outside Erie County)
vendor payment due
on or before
April 2, 2020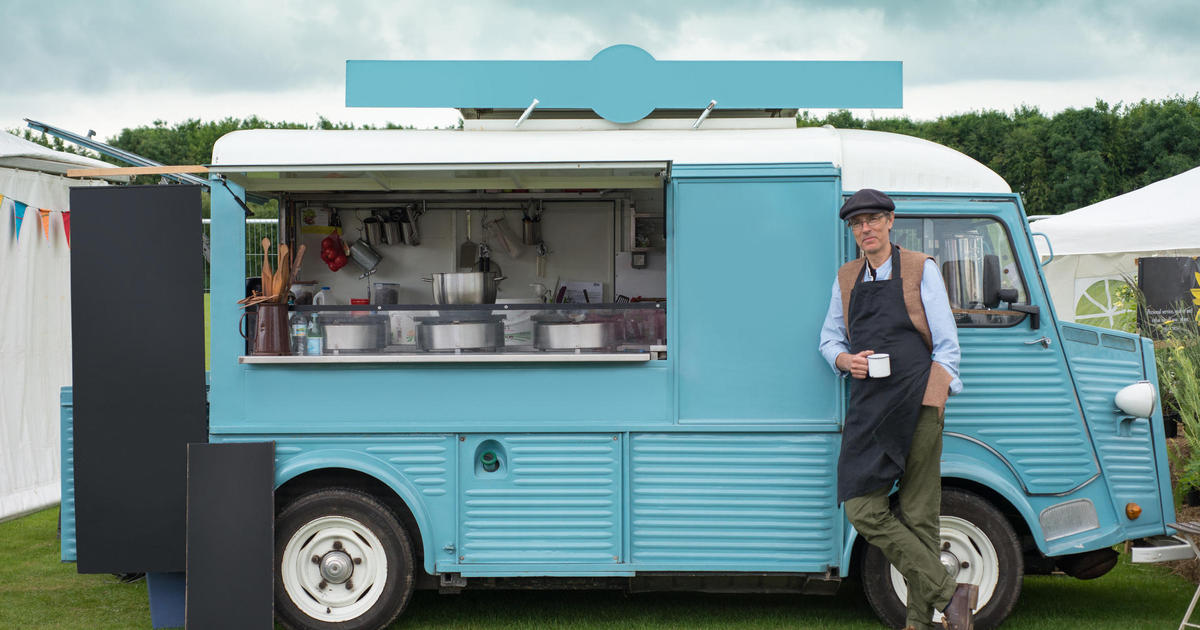 Vendors are required to email or fax a photo of your truck with your application.
You can fill out online application or download PDF and email / fax it.
Food Truck Festival Rules & Regs
Proposals will be reviewed by the Foundation and vendors for the event will be selected based on a number of criteria, including: first preference for all qualified Erie County Food Trucks, proposed items, electrical requirements, space requirements, completeness of proposal, quality of items, appearance of food truck, adherence to Festival rules and references.
When completing an application, please carefully consider the following:
Acceptance: Submitting a proposal does NOT guarantee you a space. A vendor permit is a privilege, not a right. Erie Food Truck Festival is not responsible for stolen, lost or damage items.


---

Fees: A $200 Registration fee per non-Erie County trucks is due by May 15.


---

Licensing: Accepted vendors must have a valid County of Erie Health License. Obtaining these licenses will not guarantee acceptance.


---

Lot Size and Assignment: Vendor spaces will be based on the size of the Food Truck and will be assigned by Festival Organizers.


---

Power: Electricity hook-ups will be provided by the Festival through a third-party vendor, Zero Fossil. Food Truck Vendors will receive a communication regarding details of hook ups once accepted.


---

Set-Up/Tear Down: Once you are parked, at your designated location, you will not be able to move until the completion of the event. Truck/vendors who are unable to reach the event by set-up time on the event day may not be permitted to participate in the event. Trucks should arrive for set-up between 7am- 8:30am on Saturday, June 1 and must be prepared for patrons by 10:0AM. There will be no teardown prior to 8pm. Trucks/ vendors will be released for departure no sooner than 30 minutes after the conclusion of the event.


---

Pre-festival and event food sales: Vendor stand setup will take place the morning of the festival. Unless specifically requested and approved, the sale of food is prohibited until the official commencement of the festival. Breakdown will not begin until the conclusion of the event; vendors will be cleared to depart by Festival staff only all debris is cleared from space.


---

Space: Vendors may submit applications for more than one vending space, providing that the two locations requested offer different menu items. Acceptance of two different vending proposals from the same vendor does not indicate that the stands will be adjacent to one another. Stands will be arranged within a festival or event by Festival Organizers. Vendors should make sure they have the resources and staff to operate two vending locations before they apply.


---

Permit Transfer: Accepted vendors many not transfer their permit by sale or trade. If a vendor sells or transfers title to their business after being accepted in a ISDF event, the letter of acceptance and any event permits issued by the ISDF will be null and void.


---

Menu: Vendors may only sell the items listed on the application. New items may not be added after acceptance has been granted.


---

Tasting Sample: Vendors must provide at least one tasting sample, priced at or below $5.


---

Beverage Sales: Vendors may not sell any beverages including, soda and water. All beverage sales will be managed through the Festival.


---

Merchandise: Vendors may sell their own merchandise. Keep in mind, the same percentage to Festival applies.


---

Pricing: Vendors must set all prices at a whole dollar value. No change will be exchanged on the day of event. Vendors must set prices for all items as listed in the application. Any vendor who does not post this menu or who changes prices from those submitted will be removed from the festival with no reimbursement of vendor fees and will not be invited to submit proposals for future events.


---

Trash/ Clean-up: The trash containers provided throughout the event space are for the attendees, do not stuff those containers with any large items. Use discarded boxes or bring a trash can to store trash until the event is over, if necessary. All participants are responsible for clean-up of their space and immediate surrounding area of said space. All cardboard must be broken down neatly and flattened. Any oil and/or grease must be disposed of properly at an off-site facility. Any water or liquid must be disposed of properly into a designated drain. Do not dump ANYTHING where you are parked.


---

Leaving prior to festival conclusion: Vendors who have exhausted food supplies or are eager to travel, may not leave prior to the official end time of a festival. Vendors who do not adhere to event published festival vending times will not be invited to submit proposals for future events.


---

Notification of Acceptance: You will be notified of your acceptance on April 23, 2019. Vendor fees must be submitted to the Foundation May 15, 2019. After receipt of fee, no refund of vendor payment(s) will be made to any vendor under any circumstances. All cancellations must be submitted in writing 7 days before the scheduled start of the event. Regardless of the cancellation date, the vendor is still responsible for paying event fee.


---

Parking Rules: For safety reasons, no parking will be permitted on Festival grounds. Trucks, food trailers and support trailers must be un-hitched and parked on-site. Once accepted, vendors may not increase the size of their vending space, nor bring supply vehicles that require more space. Please plan accordingly for food serving and storage. All equipment including: tents, grills, refrigerators, gas cylinders, prep tables, and additional serving tables (i.e. condiments/napkins) must be within the space allotted.


---

Tent staking: All tents used should be free standing. The use of ballast blocks, water barrels or other weights will be permitted as long as it done per the tent manufacturer recommendations and done in a safe manner. Tents with stakes shorter than 6 inches in length will be permitted.


---

Cancellation: In the Event of severe weather or state of emergency, no refunds will be issued for any reason.


---

Indemnity Agreement: The vendor shall indemnify and save harmless the Iroquois School District Foundation and the Twp. of Lawrence Park their officers, agents and employees from any and all liability, losses or damages, including attorney's fees and cost of defense, the Foundation and Township may sue as a result of claims, demands, suits and actions or proceedings of any kind or nature, including worker's compensation claims, in any way resulting from or arising out of the operations of the Vendor under this contract including operations of any Sub-vendors, and the Vendor shall at his or her own expense appear defend and pay all charges of attorney's and all costs and other expenses arising therefrom or incurred in connection therewith; and if any judgements shall be rendered against the Foundation or Township in any such act, the Vendor shall, at his or her own expense satisfy and discharge same.


---